Example Use Cases
Shortcat works with almost all applications that support the Mac Accessibility API, which Shortcat is built on top of.
On this page, we'll showcase common use cases on the best way to use Shortcat to help you keep your hands on the keyboard.
Switch tabs on Chrome​
It's very common to have a plethora of tabs open on your Chrome. Navigate more easily by opening shortcat, searching for the tab's name, and pressing Enter.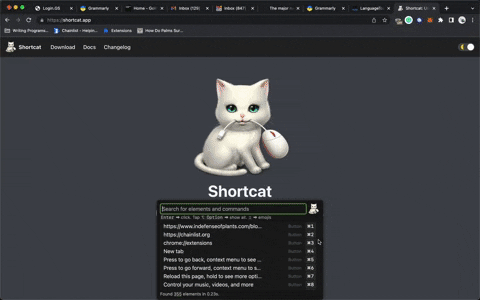 Navigate through your email​
You're already typing your emails. You can use Shortcat to help you navigate the UI of your email by opening it and typing out exactly where you want to go.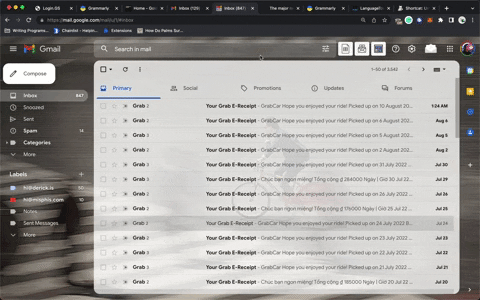 See which apps are compatible on our compatibility page.
Grouping files together in Figma​
It's possible to utilize Shortcat's mouse actions, and specifically Shift + Enter to select multiple items.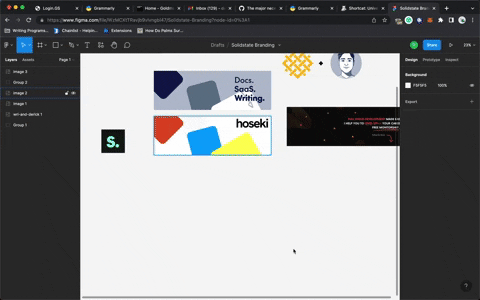 What are you using Shortcat for? Tweet us at @shortcatapp and we'll consider featuring you on this page!