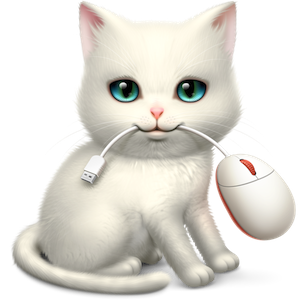 Shortcat
Manipulate macOS masterfully, minus the mouse.
or brew install shortcat
v0.11.4 – Released Jan 31, 2023
macOS 11, 12. Apple Silicon / Intel
The universal command palette for your Mac.
🔍 Shortcat indexes your Mac's user interface and makes them available to you in a powerful command palette.
🪤 Click buttons, focus text fields, invoke menu commands, switch windows, and more; no mouse required.
🚀 Shortcat enables you to operate your Mac faster, and with less cognitive overhead.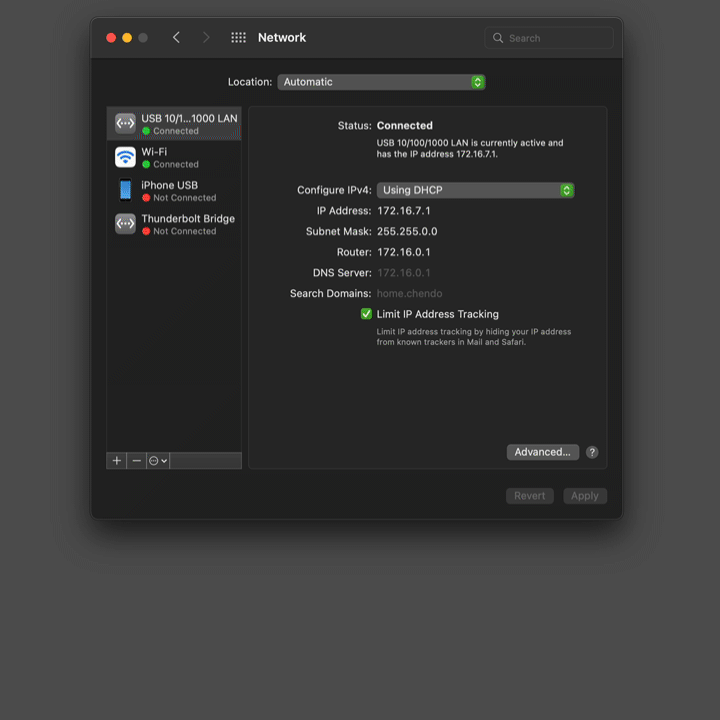 Click with your keyboard
Hate needing to move your hand off the keyboard for that pesky button? Shortcat enables you to access UI elements with just a few keystrokes, so you can stay in the flow.
Type what you want to click. "ok" for an OK button.
Supports clicking, right clicking, double clicking, and clicking with modifiers.
Search and summon windows
Shortcat lets you search window titles for more precise multi-tasking. No more Command + Tab and Command + Backticks!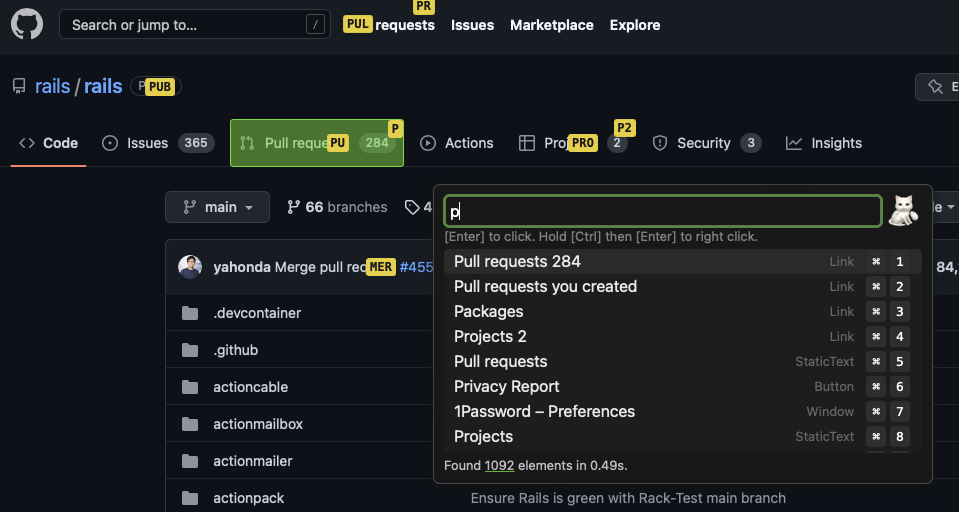 Works in your browser, too!
Shortcat works in Safari, Chrome, and Firefox, as well as some Chromium-based browsers like Vivaldi.
Navigate around your web apps and websites by just typing what you want.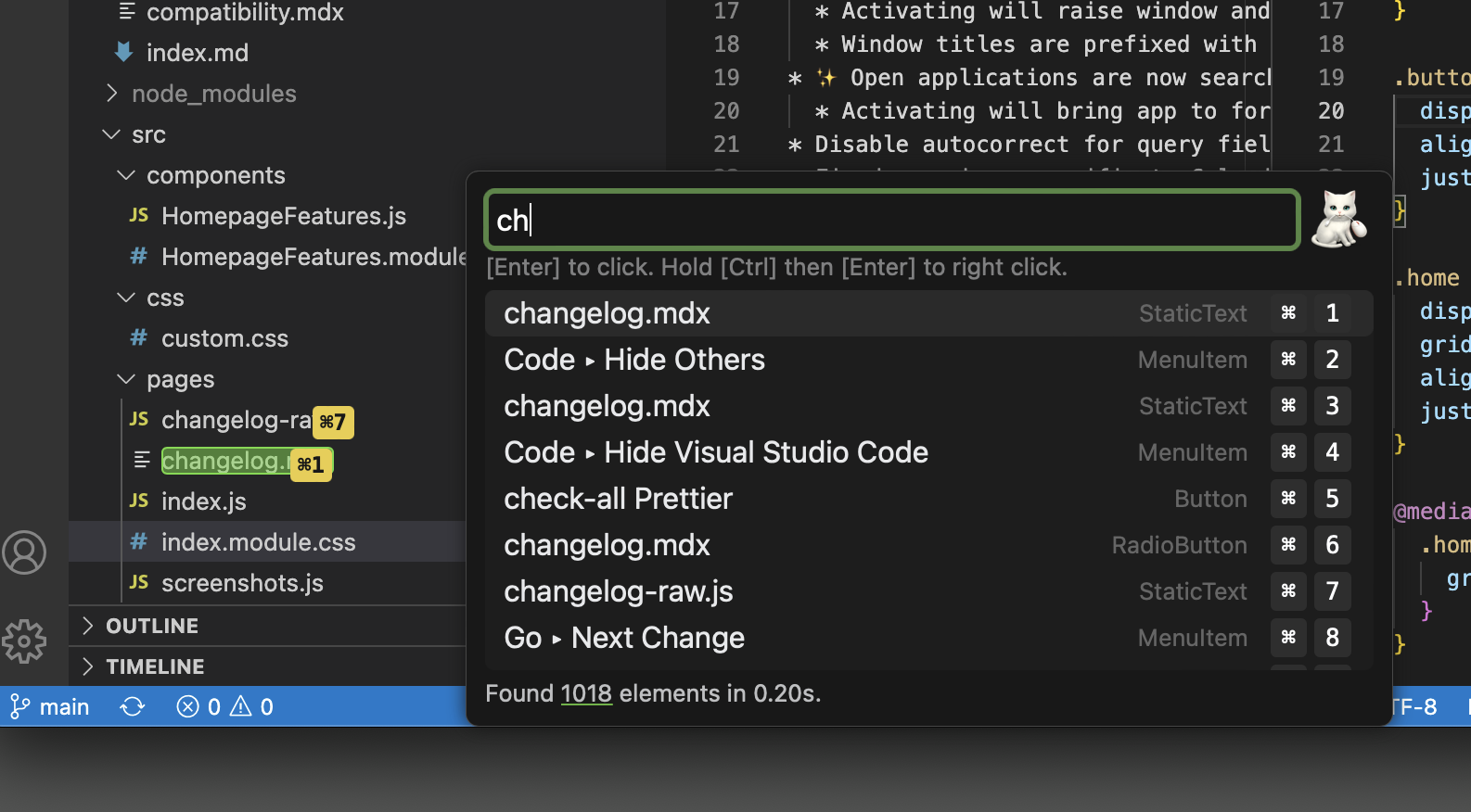 Electron app compatibility
Shortcat works with most Electron apps, like Visual Studio Code, Home Assistant, Signal, 1Password 8, just to name a few!
Shortcat's effectiveness may vary depending on application's Accessibility implementation.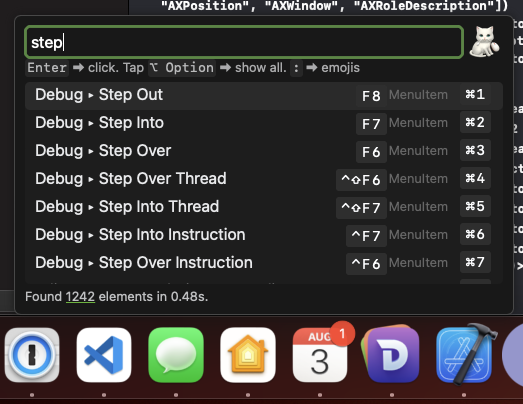 Search menus
Having trouble remembering that menu shortcut? Shortcat exposes the frontmost application's menu items to you with a lightning-fast fuzzy search, allowing you to operate your apps faster than before.
Add a Swift package to Xcode while not taking your hands off the keyboard. Shortcat makes this possible!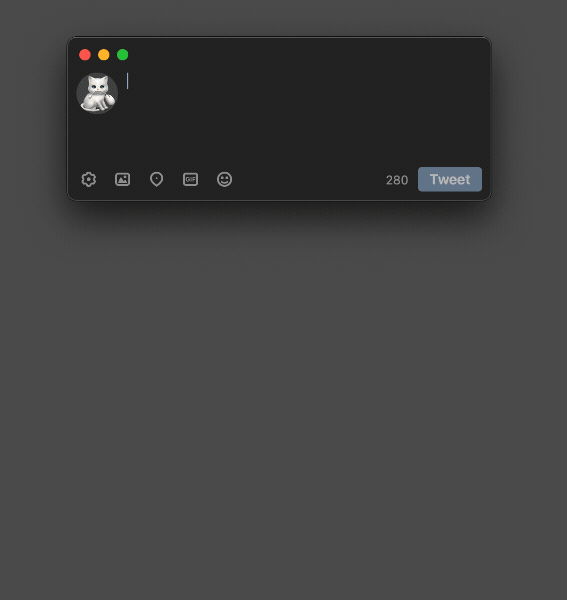 Fuzzy search emojis
Frustrated with the stock emoji picker? Shortcat has an emoji mode! Paired with Shortcat's fuzzy search engine, you can insert emojis faster with less keystrokes, and more labels.
Emojis can be matched by a variety of labels. For example, 💩 can be matched with "poop", "turd", "crap", and more!
Stay in the flow
Shortcat enables you to quickly map your intents to actions. Stay in the zone by saving precious seconds every time you move your hands between the keyboard and your pointing device.
Shortcat's goal is to minimise time and cognitive load between when you want to perform an action, and the action being performed.
Fuzzy search
Shortcat utilises a fuzzy search algorithm pair with synonym support to help you find what you want to do, faster.
For example, "Delete item" can be matched by "delete", "remove", "clear", "destroy".
or brew install shortcat
v0.11.4 – Released Jan 31, 2023
macOS 11, 12. Apple Silicon / Intel